evian® Tree
Planting Program
Amongst the worldwide leaders of natural mineral water*, evian® is an innovative
brand with a youthful spirit – a fresh, optimistic and open attitude towards life, to
rejuvenate people and the planet, today, tomorrow and always.
Rooted in its pioneering spirit and long-lasting commitment towards
sustainability, evian® is, at all steps of the product lifecycle, attached to operate
in the most sustainable way.
For over 25 years, evian® has been moved by strong environmental ambitions
which are at the core of the brand's strategy along with its innovation projects, to
keep satisfying consumers' hydration needs in more than 140 countries. evian®
sustainability journey is focused on 3 pillars: water resource, carbon and plastic.
Arising from those commitments, evian® has launched with its hotel partners a
worldwide program delivering a simple but strong promise: for every 10 liters of
evian® consumed in one of their hotels, one tree will be planted.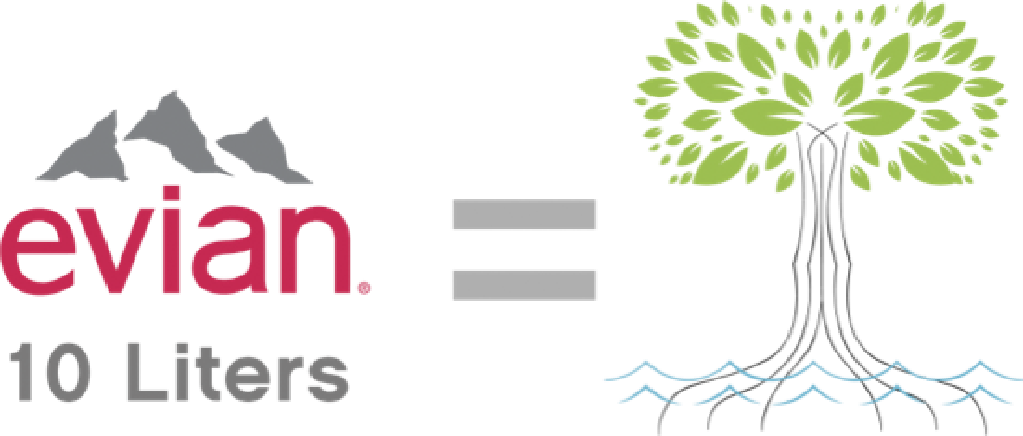 Our partner

-

THE Livelihoods Carbon Fund

-

This program was set up jointly with the Livelihoods Carbon Fund.

Initiated by Danone, The Livelihoods Carbon Fund, an impact investment fund,
brings together 10 companies determined to have a sustainable impact while
offsetting their carbon footprint, in addition to their
efforts for reducing their carbon footprint. Within the Livelihoods Carbon Fund, companies pool their
knowledge and mutualize risks to develop and monitor projects
over 10 to 20 years.

Since 2011, the fund has planted around 130 million trees and restored
47 000 ha of land in Africa, Asia and Latin America. Projects of the Livelihoods
Carbon Fund are already benefitting over 1 million people living in vulnerable
communities around the world.

Over time, evian® sustained actions to reduce its emissions, combined with the
creation of carbon credits through the Livelihoods Carbon Fund, will enable the
brand to reach carbon neutrality by 2020, making it the 1st international
brand of Danone to achieve this ambition.

Two key milestones were reached in 2017 within this journey towards the
brand's global ambition: the carbon neutral certification by the Carbon Trust of
the bottling site of Evian-les-Bains and the brand's activities in North America
(U.S.A. and Canada).

More information about Livelihoods :

livelihoods.eu

* Global Data, top 10 premium still waters 2017